About Caloundra Jet Ski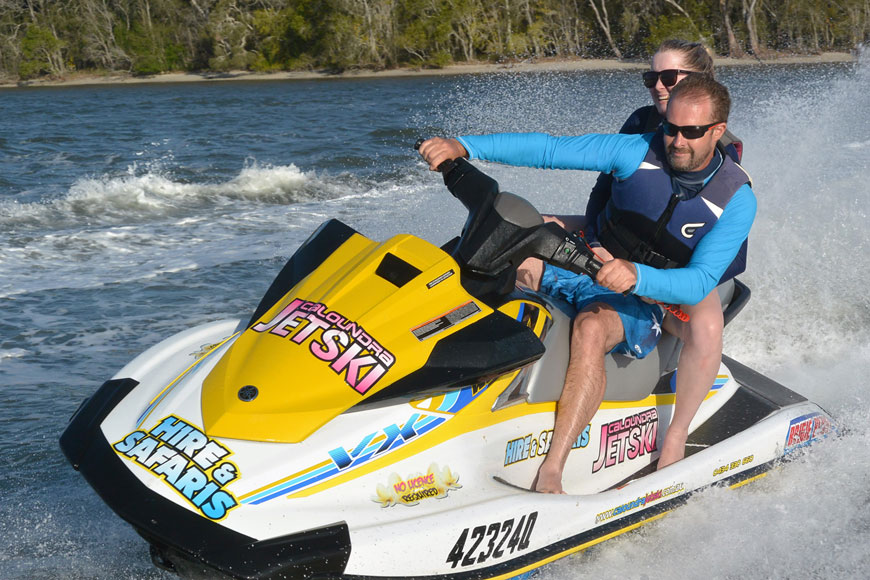 We pride ourselves on unbeatable customer service, exceptional value for money and on delivering an unforgettable eco-experience.

Operating within Pumicestone Passage and Moreton Bay Marine Park, we combine the thrill of riding a jetski and getting up close and personal with an eco-system that supports an extraordinary array of marine creatures and birdlife.

You will experience the freedom of gliding your machine along magnificent unrestricted waterways; through twisting and turning mangrove lined channels; open ocean riding taking in breathtaking marine park scenery.

Caloundra Jet Ski has featured on numerous 'lifestyle' TV Programs including Channel Nine's Today Show and has been the subject of many excellent national and international media reviews. See our Testimonials Page.

Above all, our customers enjoy personal and professional attention, and are guaranteed a great experience conducted safely and in compliance with strict safety and environmental laws and regulations. We operate under a Parks and Wildlife Permit, which stipulates our environmental responsibilities, a Sunshine Coast Council Permit and national hire and drive laws administered by the Australian Maritime Safety Authority.
Book online now or Ph : 0434 330 660