Testimonials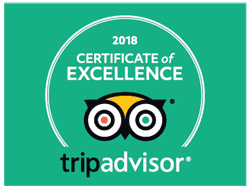 Unbiased opinions on TripAdvisor.
"Hi there, can thoroughly 100% recommend you do the Jet Ski Safaris at Golden Beach, Caloundra. It was my first time ever on a jet ski but I felt really well informed by our wonderful guide Ken." - AJM May 2013

---
"This is surely a must do for anyone who likes a bit of speed and action and just loves being out on the water. Guess what my kids are all getting for Christmas???" -Kaycee April 2013

---
"The guys running these tours are really down to earth and great fun! To start the tour they go through everything with you so you understand what your doing and then it's let the fun begin! My husband and I are already planning on song it again. Thank you." - Skye April 2013

---
"Highly recommend Caloundra Jet Ski - friendly, laid back with good knowledge, easy to arrange and big, comfortable, well maintained jet skis. We'll probably do a longer trip next time to see even more of the beautiful area AND it will be with Caloundra Jet Ski. Thanks guys!!!" - Maree and Gerard April 2013

---
WHAT A BLAST?????
I've been on a few jet ski safaris and this was by far the best!!!! Ken your tour is safe, chilled and so much fun we definitely didn't hold back! I had an amazing day with you! Well worth the money and I will without a doubt be back for more!!! I highly recommend this tour to anyone looking for a great trip out - Amy Bloomfield
---
Great instructor, accommodating and just awesome!!! Best ski hire place used out of many!! Will be back!!! - Darren Llewellyn
---
Absolutely best thing to do in Sunshine Coast. Beats any other jet ski tour hands down - Paula Scobie
---
Awesome time! Loved it so much! Would recommend this to anyone! Best on the coast :) - Jackson Saunders